Aitutaki is the easiest accessible atoll for visitors to Roratonga.

There is a few direct flights everyday thanks to Air Raro, the local airline.

I advise you to reserve a sit next to the left window at the back of the plane. Here is a panoramic view of Aitutaki.

This is Aitutaki southern islet.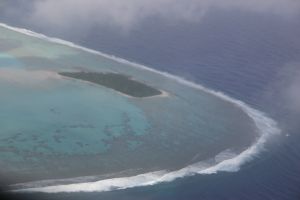 Here the islet of Tekopua and the famous islet of One Foot Island.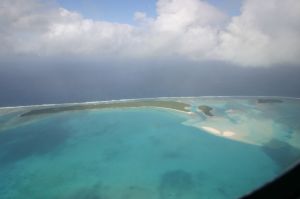 This is the islet of Papau.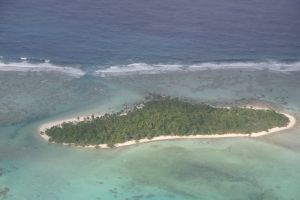 This is a view of Aikaimi islet.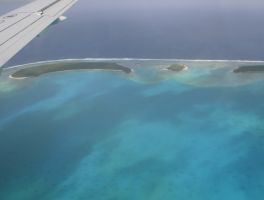 These islands are respectively, 'Two Islands' and Akaimi.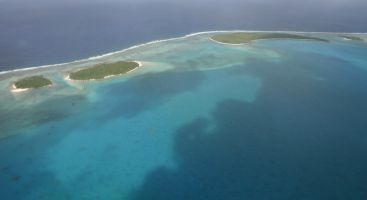 This is a view of Aitutaki airfield, it was an international airport.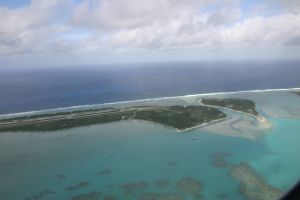 This is a snapshot of a beach just before arrival.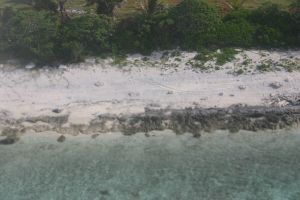 The people are very friendly on this island, always helpful and interesting.
The guesthouse's beach left and right views are amazing: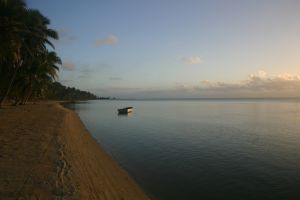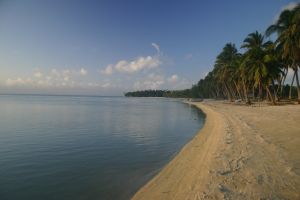 Here is the spectacular sunset from the beach of the guesthouse.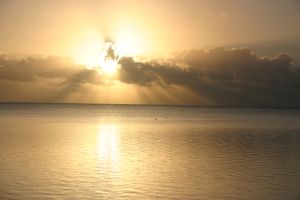 My wonderful host warned me about falling coconuts: never stay long below a coconut tree. An accident can always happen.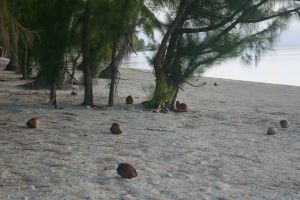 The next day, I went on a paradise cruise on a small roofed boat.
The captain was the son in law of the mayor of Aitutaki.
He brings us first to a snorkeling point near Honeymoon Island.
There, the 1 to 4 meters deep waters are so clear that your visibility goes for 30 or 40 meters on thz side. You feel like being in an aquarium.
Giant colorful clams of 50 to 80 cm wide are readily accessible: I should have brought my camera. Fishes are beautiful and it's possible to see a bit of living corals.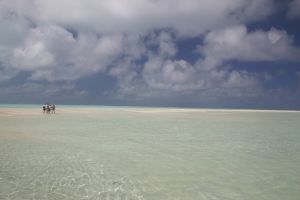 Then we go to Honeymoon Island, named after 2 americans asked if they could have there wedding celebrated on the islet.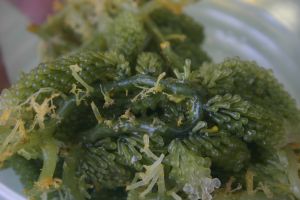 It is the home of the rare Red Feathered Birds.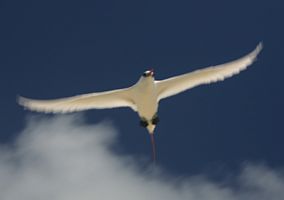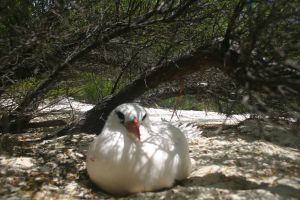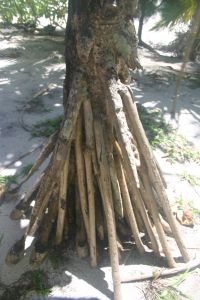 In addition of the rare birds, cute and small coconut trees are growing on this islet.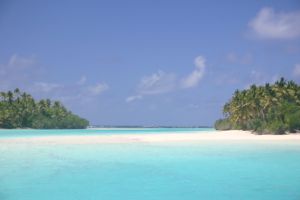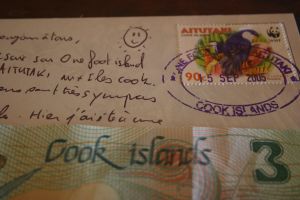 We then cruise to sea sea turtles and enjoy the turquoise waters and underlying corals.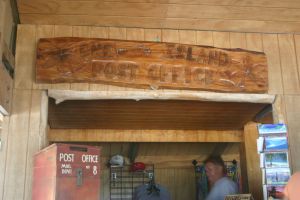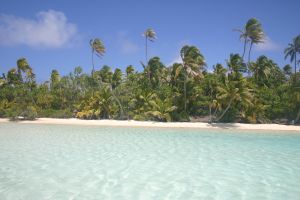 We then head to the famous One Foot Island. Home of the farthest post office from any inhabited land. You can have you passport stamped here for 2$, or send a beautiful Aitutaki postcard with the one foot island post office stamp.
I was lucky to get a rare 3 dollar bank note.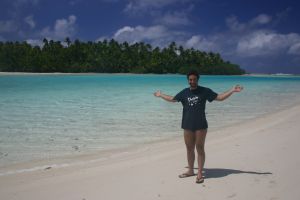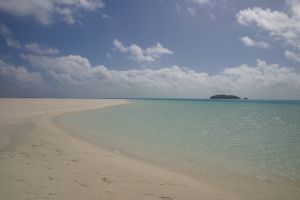 Look at this paradise: it's really worth coming here :-)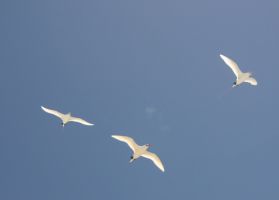 Then it is time for lunch. The wife of the captain who is the daughter of the mayor gave us some excellent local food including a red tuna tasting like meat, sea grapes salade (seafood), arrow root salad, etc.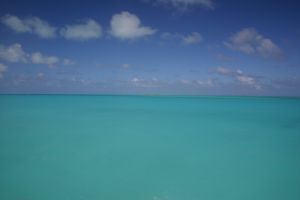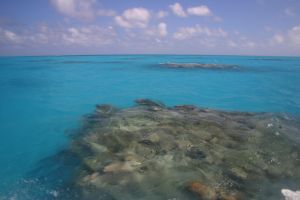 After leaving One Foot Island, we stop at a famous sand beacj where magazine pictures where taken.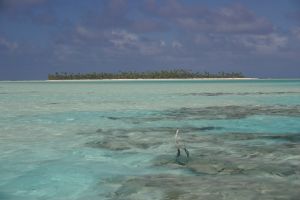 Then we pass next to an islet where the Shipwreck III serie is being filmed.